Restore Your Beauty & Energy at Our Public Open-air Bath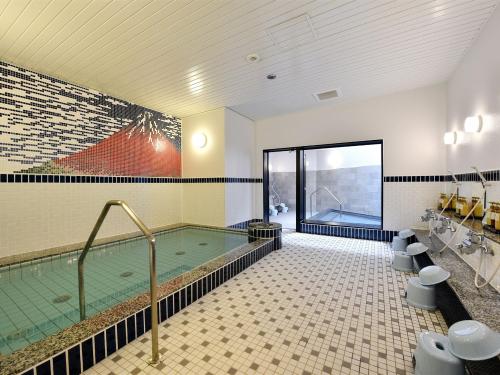 Prepared separately each for men and women, you can let all your fatigue go away at our public bathing area. Enjoy the wide bath with relaxing hot water. We provide high quality, diverse amenities to support our guests "a more beautiful tomorrow than yesterday". Also, we take place some events as Bathing Day to make you enjoy the bath time even more.
Healthy Breakfast Considering Your Beauty and Energised Day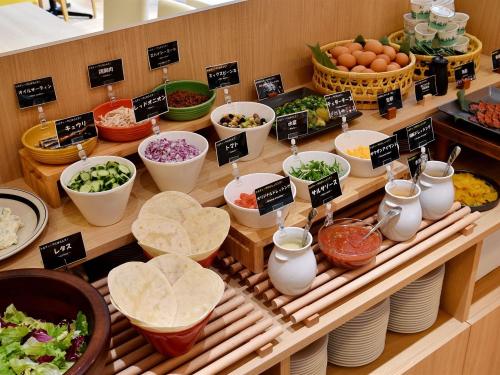 Grab your favourite sandwich at our salad & sandwich bar! We are very picky at choosing the best ingredients for the variety of the menu and to promote the health of our customers. Guests can also have specialty menus such as enjoying an Italian taste through our delicious morning pasta. Hotel Sobial Osaka is waiting for your visit. Enjoy!
◆ Open Hours
< Breakfast > 6:30 ~ 10:00 (planned)
< Lunch > 11:30 ~ 14:30 (planned)
Say Hello to Our Lovely Staff Nami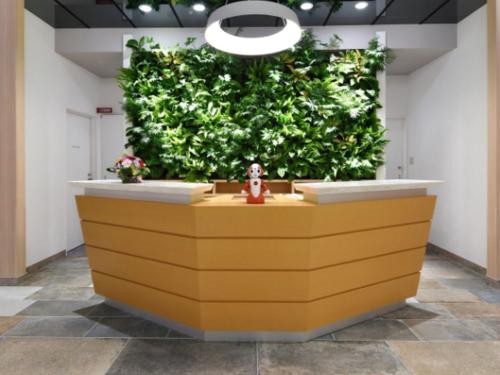 Our robot staff Nami will welcome you at the front desk!
Why don't you try to talk to her?
Take a Break with a Cup of Coffee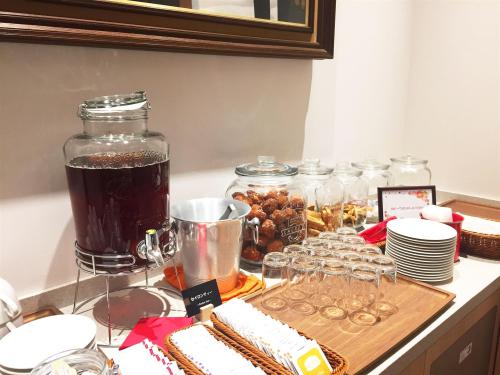 We prepare welcome drink and sweets at the lobby. Please help yourself.
◆Hours
14:00~24:00
Researching for Sightseeing Spots at a Library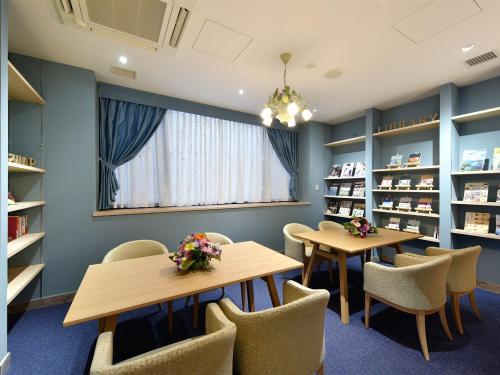 We prepared a small library next to the front desk.
You can collect information about sightseeing spots and enjoy reading books here.